On this side you will find the current user statistics. New data will be added by the end of each month.
This website was launched on the 25th September 2012. Since then it has been visited 117.900 times.
2017 - 2018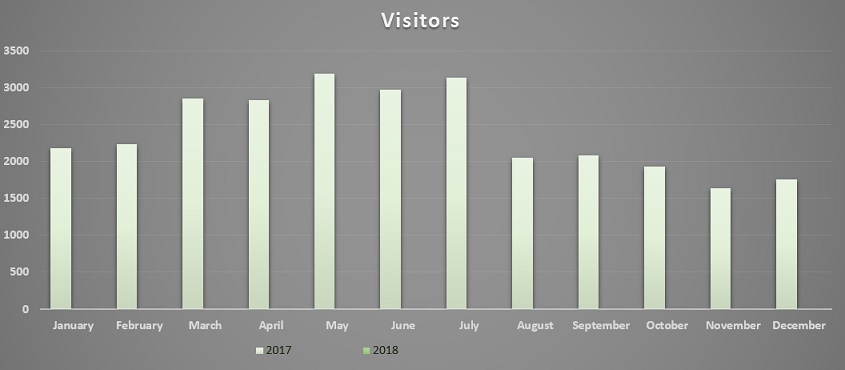 2012 - 2016
Due to more and more countries using the general .com or .org ending we can no longer present reliable data about the top ten visiting countries.