University of Maribor 2009

The 6th Congress of Dialectology and Geolinguistics took place in Maribor, Slovenia, from September 14th to 18th, 2009. About 120 specialists from all over the world took part in lively discussions and a very rich scientific and recreational program, perfectly organized by a young team of colleagues from Maribor University.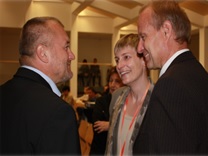 The Congress' opening attracted some attention by the national media, perhaps also because the President of Slovenia sent a greeting notice. Especial for colleagues from Slovenia, a full-time section of the Congress was dedicated to Slovene dialectology and the Slovene language was an official language of the Congress together with English, French, German, Italian, and Spanish. The Congress took place in the main building of Maribor University with all the University's technical facilities at our disposition.
Participants were welcomed by the Uni­versity Rector and the Mayor of Maribor who both invited us to a reception. The Mayor's reception took place at the Maribor Lent House where the World's oldest vine is still growing.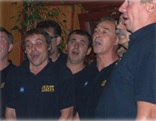 The beautiful city tented some participants to purposefully miss some lectures to stroll about the streets of the city center or along the river Drava. A wine tasting took us to the hills around Maribor, where we enjoyed a substantial meal at a farm house that belongs to the Maribor Faculty of Agriculture and tasted some excellent wines, accompanied by an outstanding male choir. That our hosts enjoy singing was reconfirmed the next day at the Congress Dinner where other participants took to singing, too. This reflects that dialectology can be very en­joyable.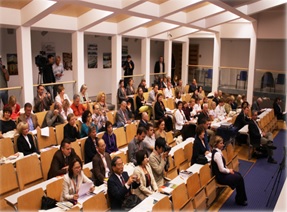 On Thursday most Congress participants went on an excursion to the region of Ljubljana where we visited Postojna and Ljubljana itself with excellent guiding.
As it becomes the Society's scholarly approaches, we learnt a lot about all aspects of the country (its language, dialects, history, traffic, landscape, geography, customs, politics, etc.).
The last day was dedicated to business meetings of the European Language Atlas and of the Society for Dialectology and Geolinguistics, which held its Extraordinary and Ordinary Assemblies. With many thanks for this memorable Congress, we are looking forward to meeting again in three years in Vienna on the invitation of the Austrian Academy of Sciences.
Martin Haase
(former President of the SIDG)